November - Are you ready for fireworks?
Can you believe it is November already? It's time to get wrapped up.
Fireworks and bonfires are common feature in November with events such as Guy Fawkes Night or Diwali, which are celebrated in November. These festivities can provide opportunities for enjoyment and social gatherings. .

Enjoy the celebrations but be careful. With all these fireworks there is always a risk of accident. November course offers. Take advantage of £10 off both courses, for November you can by these each at a cost of £25 instead of £35 (inc. VAT)

• Fire Marshal course
• Fire Safety course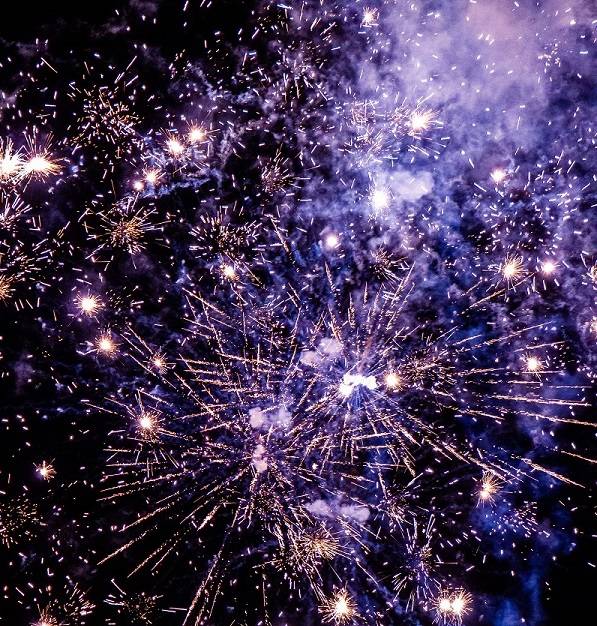 Photo by Philip Myrtorp on Unsplash
Bonfire Night, also known as Guy Fawkes Night, is a traditional British celebration that takes place on November 5th. It commemorates the failed Gunpowder Plot of 1605, when a group of conspirators, including Guy Fawkes, attempted to blow up the Houses of Parliament in London. The plot was foiled, and Guy Fawkes was arrested.
On Bonfire Night, people gather to enjoy firework displays, bonfires, and the burning of effigies, often representing Guy Fawkes. It is a festive occasion with food, drinks, and various activities. The event serves as a reminder of the importance of democracy and the preservation of the British Parliament
.
Diwali, also known as the Festival of Lights, is a significant Hindu festival celebrated by millions of people around the world. This year it falls on the 12th November, it varies each year depending on the lunar calendar. Diwali signifies the victory of light over darkness and good over evil.
During Diwali, people decorate their homes with lights and colorful decorations. They participate in religious rituals, exchange gifts, and share festive meals with family and friends. Fireworks are also a common part of the celebrations.
Diwali holds cultural and religious importance, symbolizing the triumph of knowledge, hope, and positivity. It is a time for reflection, gratitude, and spreading joy.
What are your views on silent fireworks?
If you have friends or family with noise-related issues, children and of course pets the lead up to and Bonfire Night itself can be a scary time. You may be contemplating purchasing silent fireworks or attending an organised silent firework display.
However, Steve Raper, ViceChairman of the British Fireworks Association, emphasised there were technical limitations on reducing noise from fireworks. He told us that:
"You cannot have an absolutely quiet firework. The lifting charge on a firework for a shot tube is about 95 decibels, and that is just the cartridge being ejected into the air".
Rather than silent fireworks, there are low noise fireworks which are fireworks designed to be much quieter than regular fireworks, typically by removing the gunpowder from the equation. That said, these fireworks are just as breathtaking as other types of fireworks; they just come at a much lower volume.
If you would like to see how"silent" these fireworks are, click the button below to watch a video.
What else is celebrated in November?
Thanksgiving (fourth Thursday in November - UnitedStates): Thanksgiving is a national holiday in the United States, celebrated onthe fourth Thursday of November. It is a time for expressing gratitude andsharing a meal with family and friends.
Remembrance Day (November 11 - various countries):Remembrance Day, also known as Armistice Day or Veterans Day, is observed invarious countries to honor and remember the sacrifices of military personnelwho lost their lives in war.
All Saints' Day, also known as All Hallows' Day, is aChristian holiday observed on November 1st. It is a day dedicated to honoringand remembering all the saints, known and unknown, who have attained heaven.The day is celebrated by various Christian denominations, including theCatholic Church and some Protestant Churches.
Movember (November): Movember is an annual event thatinvolves growing moustache during the month of November to raise awareness andfunds for men's health issues, such as prostate cancer, testicular cancer, andmental health.
World Diabetes Day (November 14): World Diabetes Dayis observed globally to raise awareness about diabetes, its prevention, andmanagement. It aims to promote better healthcare and support for individualsliving with diabetes.